Applications
FOOD INDUSTRY
As the most preferred thickening & binding ingredient, it is used in diverse range of products:-
In BAKERY, it improves dough elasticity, crumb condition and enhances browning
For NOODLES, it imparts neutral taste and prevents noodles from adhering with each-other
For ICE-CREAMS, it controls ice-crystal formation and meltdown behavior
In MEAT & FISH PRODUCTS, it retains natural texture of the processed products and makes them fiber enriched.
With no calorific value, it is used in diet syrups, jams and slimming foods.
KOSHER PRODUCTS- The Kosher & Kosher, for year round use, Guar Gum powder produced at Vikas , it checked and certified by the Indian Keneseth Eliyahoo Synagogue as a "Genuine Kosher Products".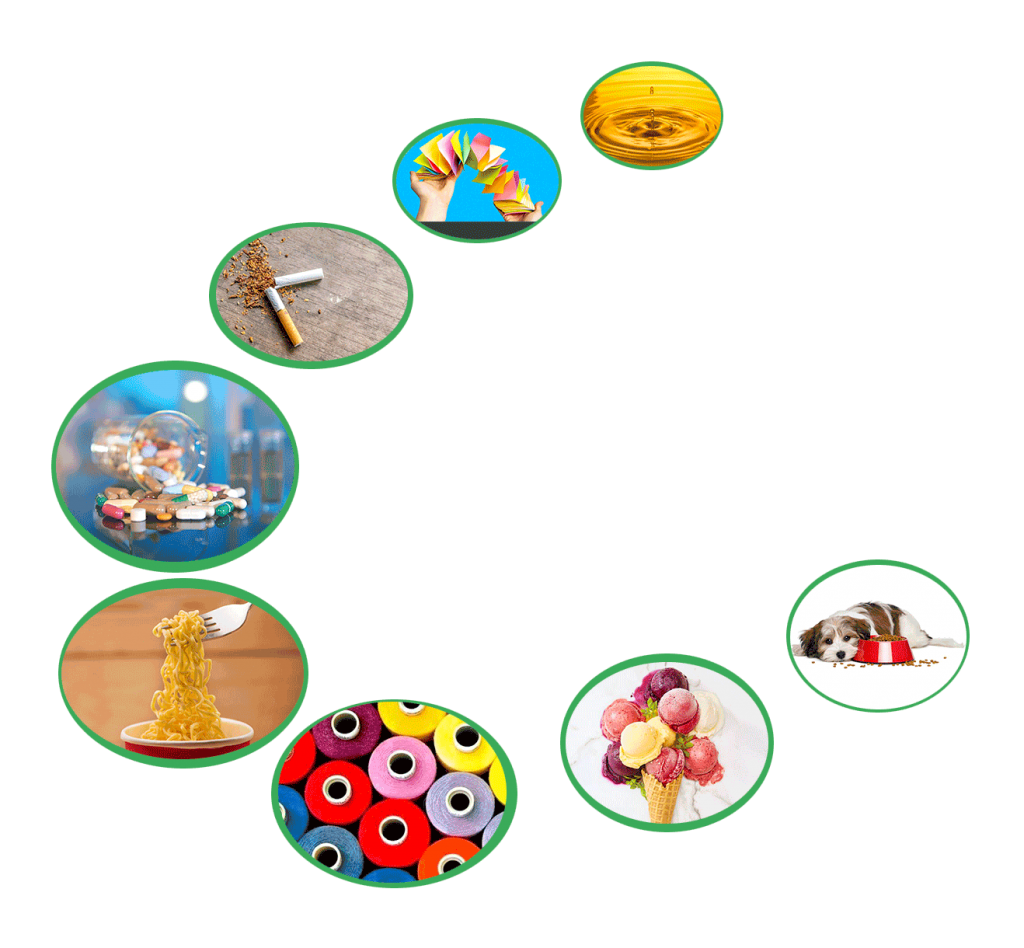 COSEMETICS INDUSTRY
Cationic Guar (derivative of guar) used as thickening or squeezing agent in shampoo, soap, toothpaste, hairspray, lipsticks and all other cosmetics.
EXPLOSIVE INDUSTRY
It gels blasting agents and explosive slurries
Acts as a water blocking agent in dry cartridge explosives.
FEED
For ANIMAL & POULTRY FEED, micronized guar meal is used as it has high protein which makes it complete nutritional feed. It also has good palatability with excellent digestibility.
Used as binder in FISH FEED as it prevents fish pellets from disintegrating quickly in water and thus reduces its consumption.
MINING AND MINERAL INDUSTRY
Used as flocculent to produce liquid – solid separation. It gets absorbed on the hydrophilic surface of mineral particles and develops small aggregates which settle more rapidly than individual flocculants.
Act as a depressant for insoluble gangue mined along with the valuable minerals.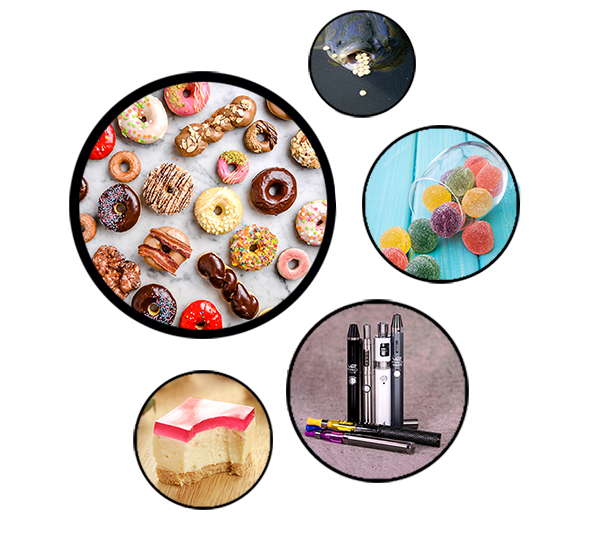 OIL FIELD APPLICATON
Used as additive in petroleum industry for aqueous fluids to drill shallow wells as it increases viscosity, reduces fluid loss and decreases fluid friction.
It is an excellent shale inhibitor and gives flow properties to fracturing fluids by controlling its rheology even under severe conditions.
PAPER INDUSTRY
Used as a wet end additive at pulp stage in paper and board manufacturing to increase tensile strength, Mullen bursting strength and fold strength.
Improves sheet formation and decreases porosity.
PHARMACEUTICAL
As the release modifying agent in tablets
As a binder and disintregator, it is used in tablet manufacturing process to enhance cohesiveness in drug powder for forming tablets.
Act as anti-microbial appetite suppressant, anti proliferative, laxative and hydolipidemic agent used in theraupeutical formulation.
Exerts anti diabetic activity.
TEXTILE INDUSTRY
It thickens dye liquors & act as rheology modifiers
Gives best dye mobility control specially in carpet dying
Gives excellent film forming properties for textile sizing , finishing and printing
Reduces wrap breakage and dusting, thus giving better efficiency in production.
Better wash out properties
TOBACCO INDUSTRY
As a good thickener and binder, it also has good casting properties to give excellent tensile strength for the production of tobacco sheet.
WILDFIRE CONTROL
Used as a thickening agent to prevent misting of the fire retardant in aerial drop applications.